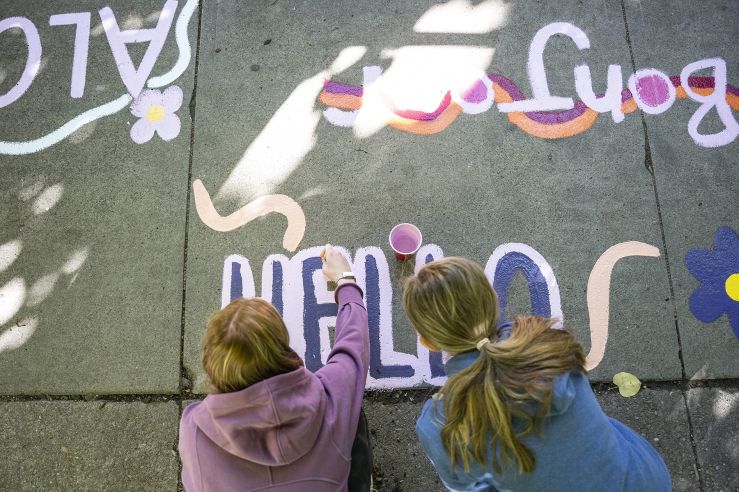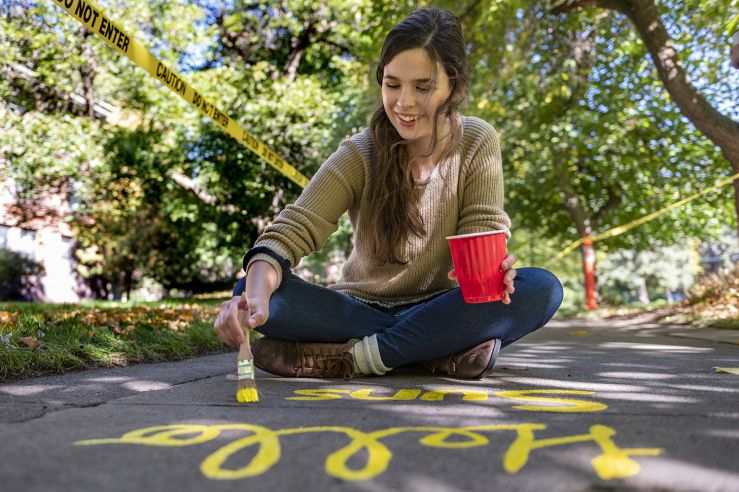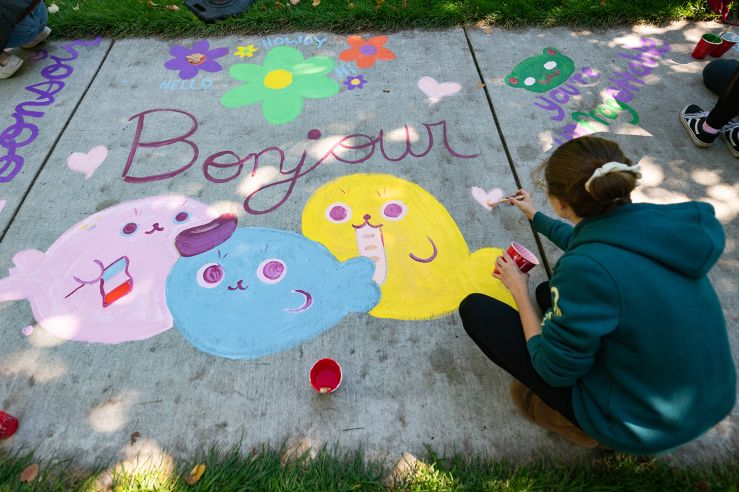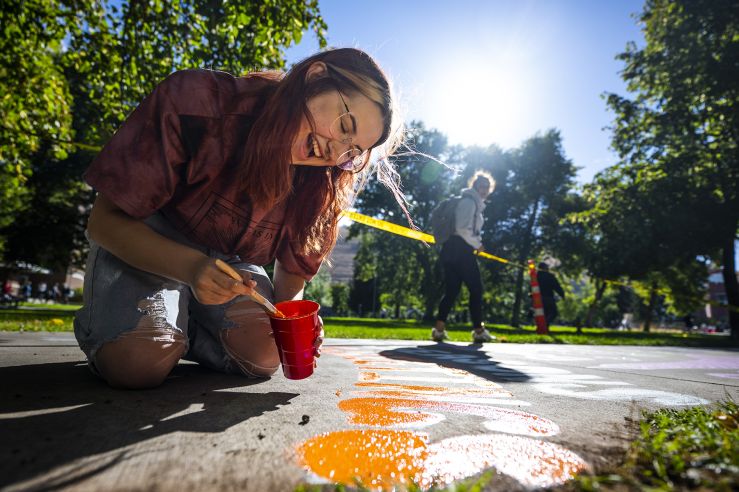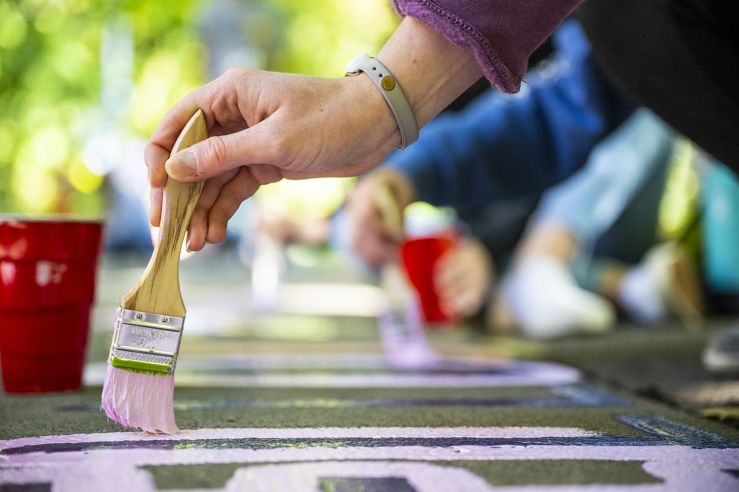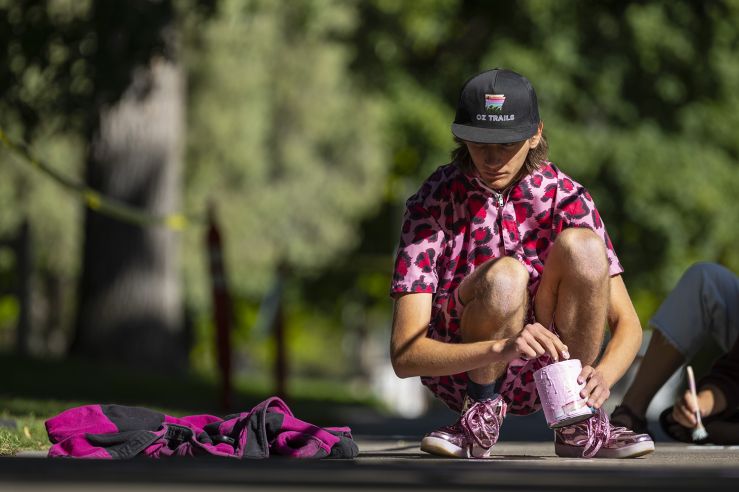 Paint the sidewalks on the UM Hello Walk!
10 a.m. - 2 p.m. | Tuesday, Sept. 26
(Outside of Turner Hall)
Join students, faculty, staff and alumni to paint "Hello" on this year's Hello Walk! Grab a brush and leave a colorful greeting for all of campus.
Your greeting needn't be in English, you have around 2,800 languages to choose from. The UM Alumni Association encourages you to get creative and join us during Homecoming Week.
UMAA will provide all paints and brushes.
A big Griz thank you to Garden City Paint for sponsoring the 2023 Hello Walk!