GRIZZLY OF THE LAST DECADE AWARD 2020-21 RECIPIENTS
Brook Andrus, 2010 B.A. in Journalism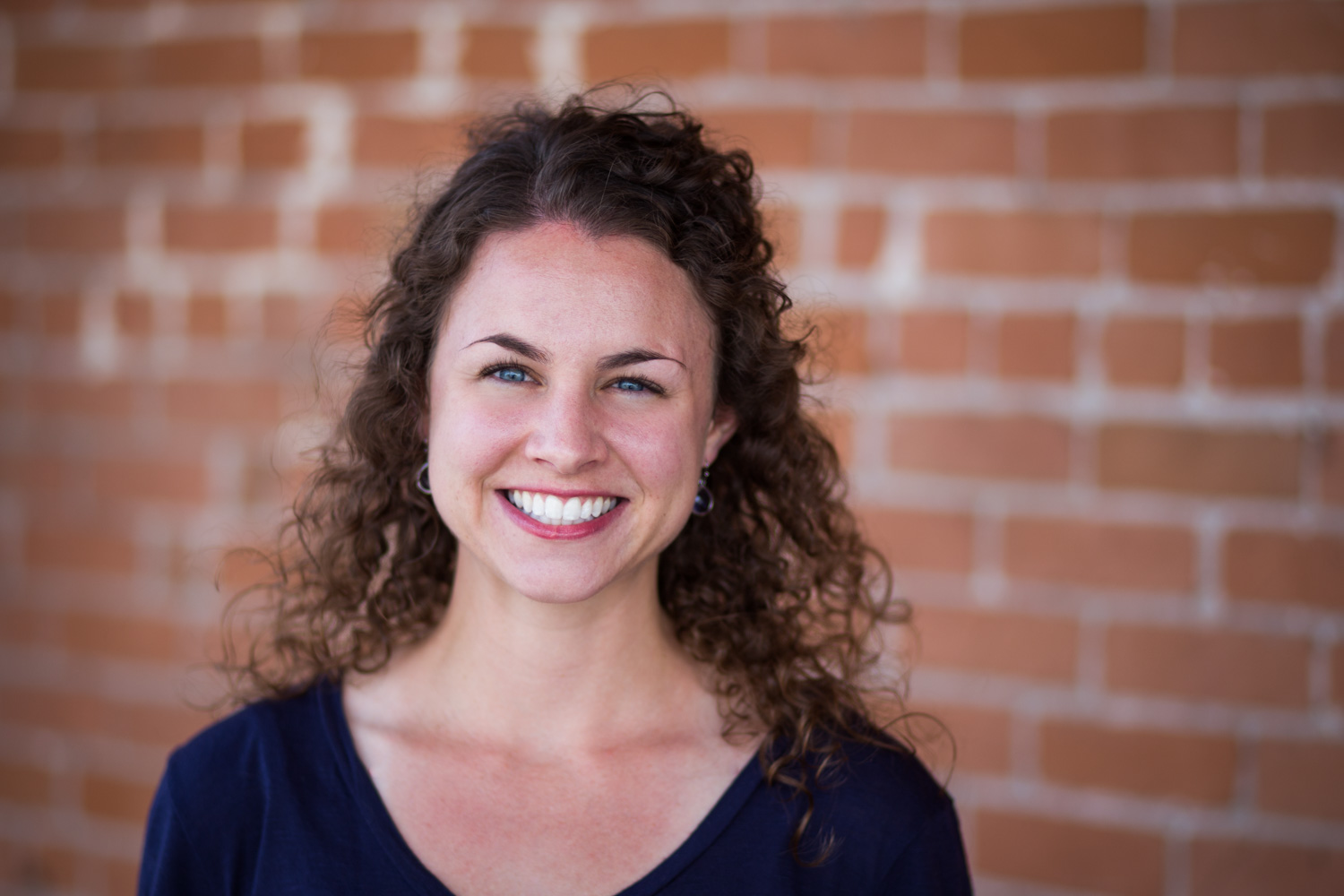 Brooke Andrus is a 2010 University of Montana graduate with a bachelor's degree in journalism. After beginning her career in community news and media relations, she took a mighty leap of faith in 2013 when she joined the marketing team at WebPT, based in Phoenix. Since then, she's not only grown her skills and career as an inbound digital marketer, but also helped grow WebPT into the leading software provider for outpatient physical, occupational, and speech therapists. In addition to serving more than 80,000 users at more than 20,000 clinics across North America - representing 40% of the market - WebPT has appeared on the Inc. 5000 list of the nation's fastest-growing companies eight years running. Under her leadership, WebPT's content team has been honored with numerous awards, including the gold winner at the 2020 CEO World Awards for Communications or PR Campaign of the Year, COVID-19-related Information. Also in 2019, Andrus was honored with one of Demand Gen Report's B2B Innovator Awards in the "Data Scientists & Operations Optimizers" category for her work on WebPT's annual State of Rehab Therapy industry survey and report. Shortly after celebrating her eight-year anniversary with WebPT, she was promoted to senior manager of content marketing.
Andrus is a third-generation Grizzly, joining her grandfather, father, mother and brother as UM alums.
During her UM years, she was a member of the varsity cross-country team and competed in indoor and outdoor track and field. She is currently a life member of the Alumni Association and served as a Griz-Cat satellite party coordinator.
Kevin Brockbank, 1995 B.A. in Education; 2005 M.A. in Education; 2017 Ph.D. in Educational Leadership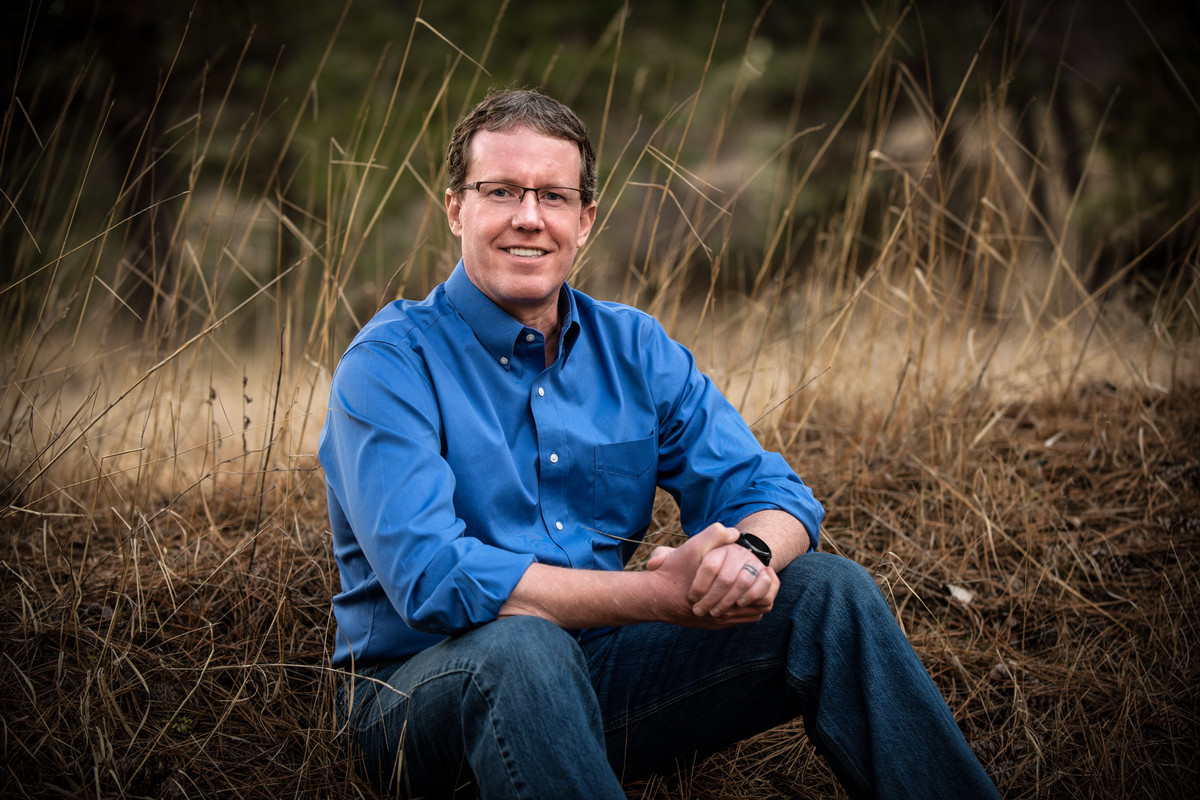 Kevin Brockbank earned three degrees at the University of Montana: a bachelor's degree in education in 1995; a master's degree in education in 2005; and a doctorate in educational leadership in 2017.
He spent the first 16 years of his career in higher education at the UM-affiliated campuses Helena College and Missoula College as a tenured faculty member and administrator. His emphasis during that time was on workforce program development. From 2013 to 2015, Brockbank worked as a dean at Salt Lake Community College (SLCC) where he was recognized as a national leader in the advancement of competency-based education. As a result, SLCC was accepted as a charter member of the Lumina-funded Competency Based Education Network (CBEN) and remains a national leader in this field.
Since becoming president of Spokane Community College (SCC) in 2017, Brockbank has maintained a focus on growing local talent through creating new pathways to meaningful careers. An emphasis on transitioning Adult Basic Education/ESL students and returning adults into rewarding career pathways is one pillar of that work. Brockbank has partnered with Metallica's All Within My Hands Foundation, Community Colleges of Spokane Foundation, state and local officials, and local businesses to find creative ways to provide access to these career building opportunities for Spokane area residents. He was recently named an inaugural member of the Aspen Institute New Presidents Fellowship.
Brockbank and his wife, Brandi Foster '94, volunteer on local and national boards supporting local business, outdoor recreation, veterans and college scholarships with an emphasis on funding single parents. He is a member of the Spokane Valley Chamber of Commerce Board, Community Colleges of Spokane Foundation, Hydrologistics board (non-profit focused on exposing disabled veterans to river experiences, such as fishing).
Shelbi Dantic, 2014 B.A. in Political Science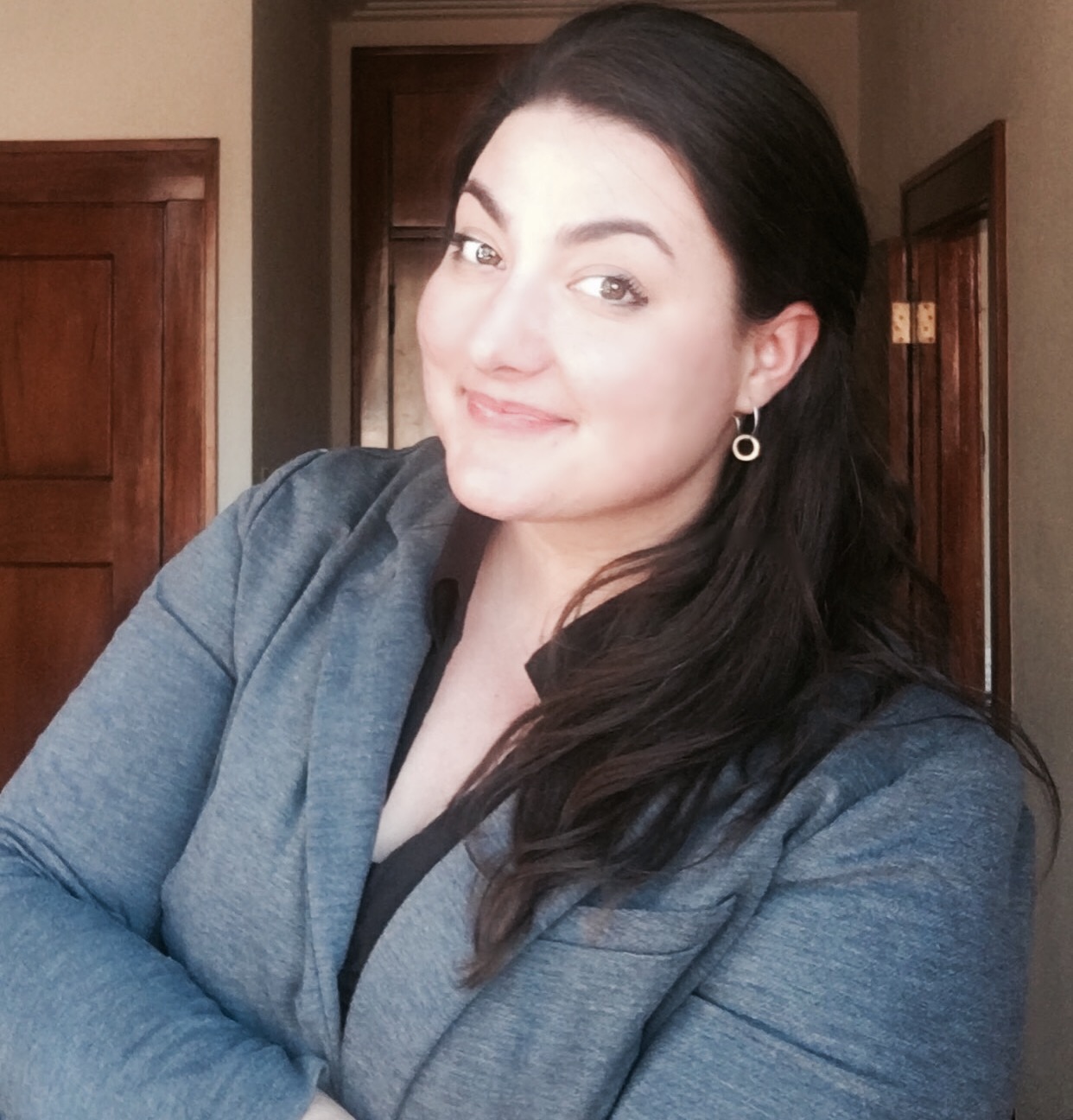 Shelbi Dantic is a 2014 University of Montana graduate with a degree in political science. She is a seasoned Democratic strategist with a decade of proven experience winning Democratic campaigns and championing progressive causes. Most recently, she managed the successful congressional campaign of Carolyn Bourdeaux, the only Democrat to flip a Republican-held House seat in 2020 and a race key to President Biden's electoral success in Georgia. In the 2018 election cycle, she served as deputy campaign manager for Montana Sen. Jon Tester's re-election campaign. Prior to managing campaigns, Dantic served in a number of leadership roles at an influential statewide conservation organization, Montana Conservation Voters, where she built a grassroots political powerhouse that contributed to the re-election of Gov. Steve Bullock. Dantic was named the Montana Progressive of the Year in 2018 by the New Leaders Council, serves on the National Women's Caucus for New Leaders Council, and was an inaugural fellow of the Blue Leadership Collaborative program in 2019.
During her UM career, Dantic participated in MontPIRG, ASUM Senate, and served as the University Center board chair. Since graduation, she has mentored political science students to help them navigate the field in the beginnings of their careers through MontPIRG's internship classes.
Dantic comes from a long line of UM alums, including her parents and grandfather. Her father is a law graduate. Both her grandfather (Bob Dantic) and father (Brad Dantic) played Grizzly football.
Dustin Lind, 2017 Ph.D. in Physical Therapy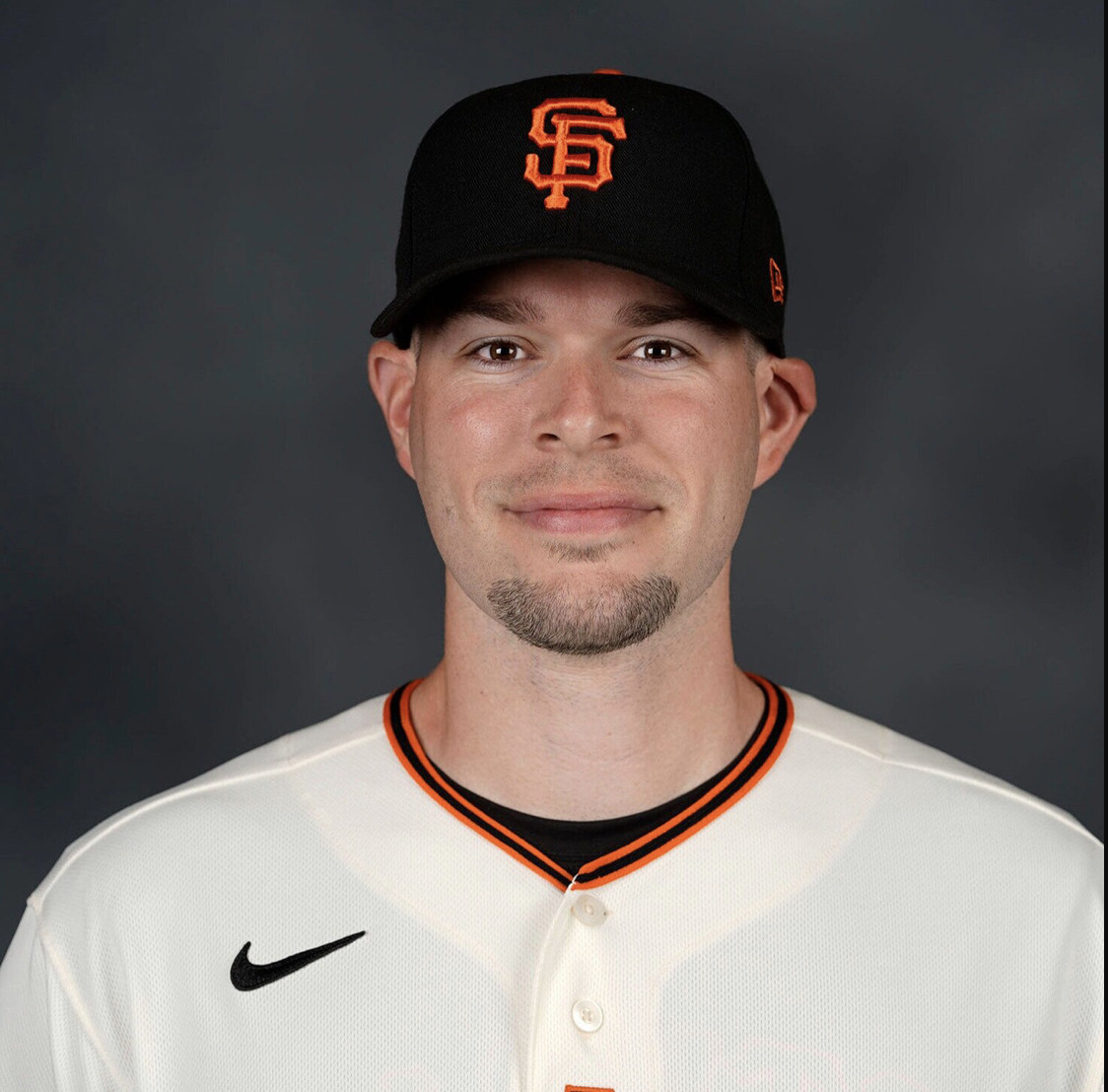 Dustin Lind is a 2017 graduate of the University of Montana with a doctorate in physical therapy. His bachelor's degree is in exercise science. He currently is the assistant major-league hitting coach and director of hitting for the San Francisco Giants.
Lind started his career at Hamilton (Mont.) Physical Therapy as an orthopedic physical therapist. During that time, he also worked as an independent hitting consultant for minor league and major league baseball players. He was hired in 2018 to serve as a quality assurance coach in the Seattle Mariners' minor league system, primarily overseeing implementation of data-driven training methods for hitters and general offensive development. He was promoted to director of hitting development and strategies in 2019 and assigned to work with coaches, analysts, scouts and medical staff from all levels of Seattle's organization to optimize and improve offensive performance. He was hired by the San Francisco Giants in 2020 in a dual role of major league assistant hitting coach and director of hitting, tasked primarily with assisting offensive development, training and game-planning at the major-league level, in addition to new player onboarding and offensive development throughout all levels of the minor leagues. The Giants offense improved from 28th in offensive output to seventh during the 2020 season, and Giants hitters led major league baseball in OPS (on-base plus slugging) by pinch hitters.
He has been a guest lecturer at UM in sports analytics courses and is involved in various youth baseball programs.
Dan McFarland, 2008 B.A. in Health and Human Performance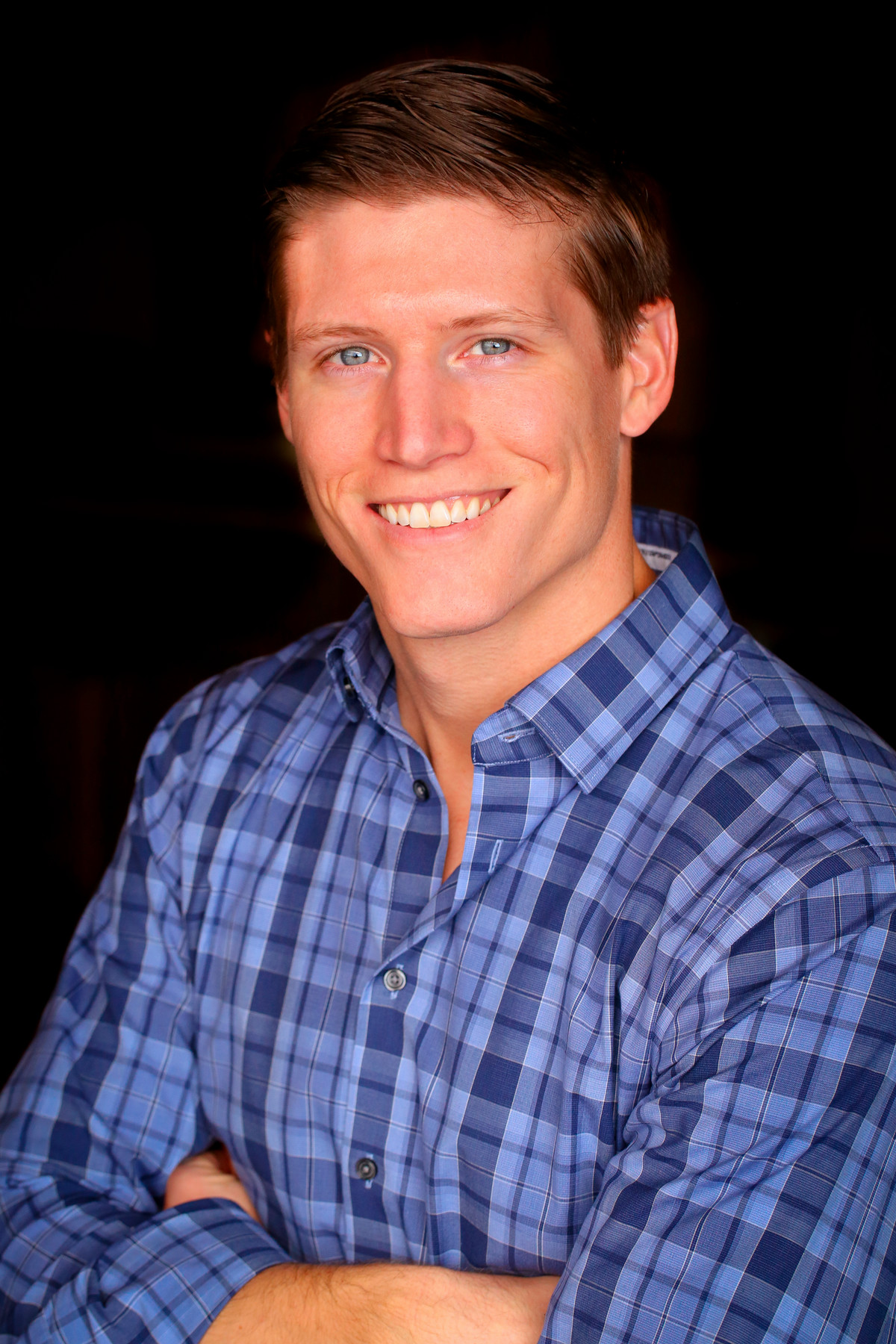 Dan McFarland is a 2008 University of Montana graduate, earning a bachelor's degree in health and human performance, with an emphasis on pre-dental studies.
While at UM, McFarland played Grizzly football, where he describes his position as wide receiver/water boy/benchwarmer. He balanced the difficult pre-dental curriculum with being a student athlete to complete his degree. While preparing for admission to dental school, McFarland served as the youth sports director at the Missoula Family YMCA from 2009 to 2011. Upon acceptance to dental school, McFarland attended the well-respected University of Pacific Dental School in San Francisco. McFarland graduated from dental school with honors and in the top 15 percent of his class in 2014. Following dental school, McFarland pursued additional training in cosmetic dentistry, orthodontics, oral surgery and endodontics. McFarland has been working in private practice in western Montana for six years. He is a member of the American Dental Association, Montana Dental Association, Three Rivers Study Club and the Missoula Chamber of Commerce.
He is a member of the Grizzly Scholarship Association and provides sponsorships for golf tournaments and sporting events. He previously served in Big Brothers & Big Sisters of Missoula and has been a volunteer dentist at Project Homeless Connect/Project Community Connect.
Dan Shook, 2012 B.A. in Recreation Management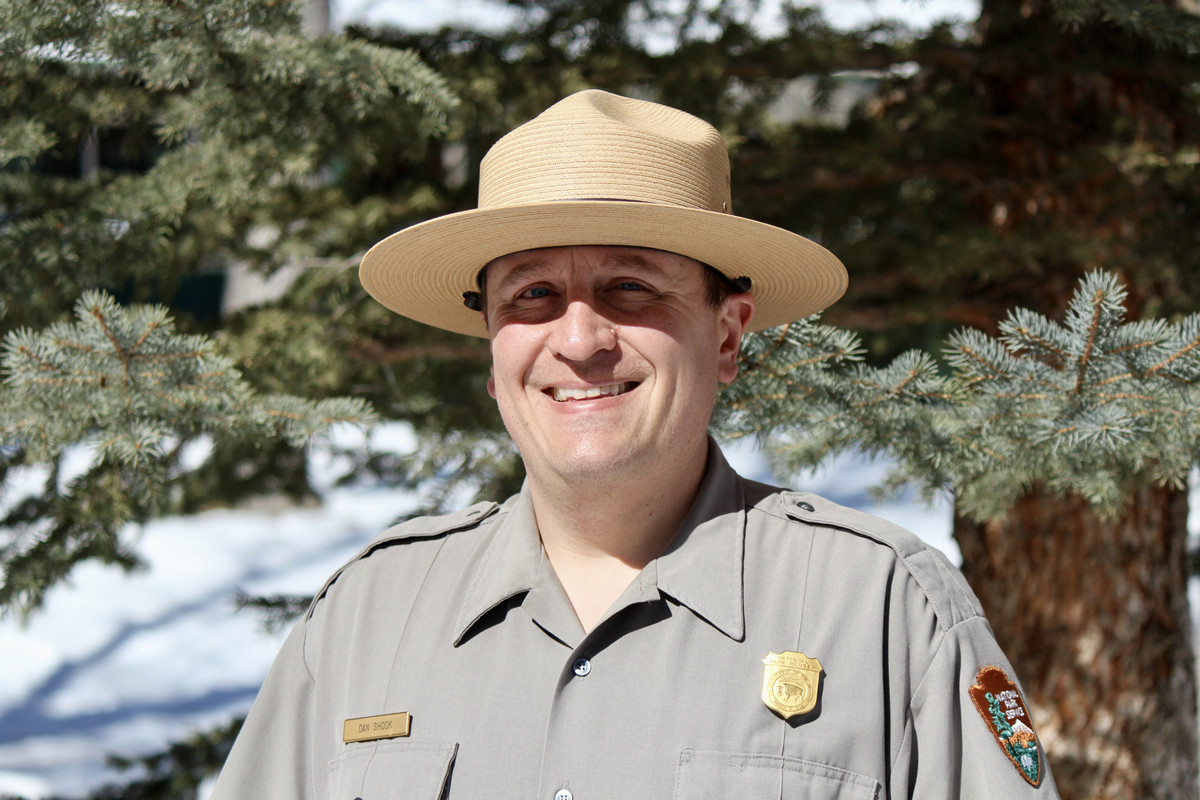 Shook is a 2012 University of Montana graduate in recreation management. He currently serves as a National Park Service interpretive ranger at the Grant-Kohrs Ranch National Historic Site in Deer Lodge.
He started his career as a seasonal ranger with Montana State Parks and continued throughout his senior year of college in the newly created Montana State Parks AmeriCorps program. After graduation, he fulfilled a lifelong dream of becoming an interpretive ranger with the National Park Service. He worked seasonally at Mount Rushmore National Memorial and Yellowstone National Park in the Old Faithful District before accepting a full time, permanent position in 2014 at the Wright Brothers National Memorial in Kill Devil Hills, N.C.
At the Wright Brothers Memorial, he developed a unique storytelling program titled "The Death of Impossibility" that combined the park's history with audience-participation problem-solving, such as finding a cure for cancer.
In September 2016, he was the keynote speaker at the annual meeting of Health Connect South in Atlanta. His inspirational speech to nearly 500 health care researchers, cancer and medical technology experts and medical and bio-medical professionals linked the story of the Wright Brothers and the importance of strategic thinking and collaboration when spearheading innovation and finding a cure for cancer.
He transferred in 2018 back to Montana and the Grant-Kohrs Ranch where he continues to bring history alive and connect with park visitors, while interpreting the values and legacy of the nation's open-range cattle ranching history.
He has deep roots in the UM community, including his ancestor James V. Burnett, a skilled brick mason who was contracted to lay the brick for Main Hall on campus.
Shook is a U.S Navy veteran and served in AmeriCorps, where he helped develop Milltown State Park. He also works to raise awareness for organ donation, following his wife's double organ transplant in 2019.
Tom Snyder, 2011 B.A. in Finance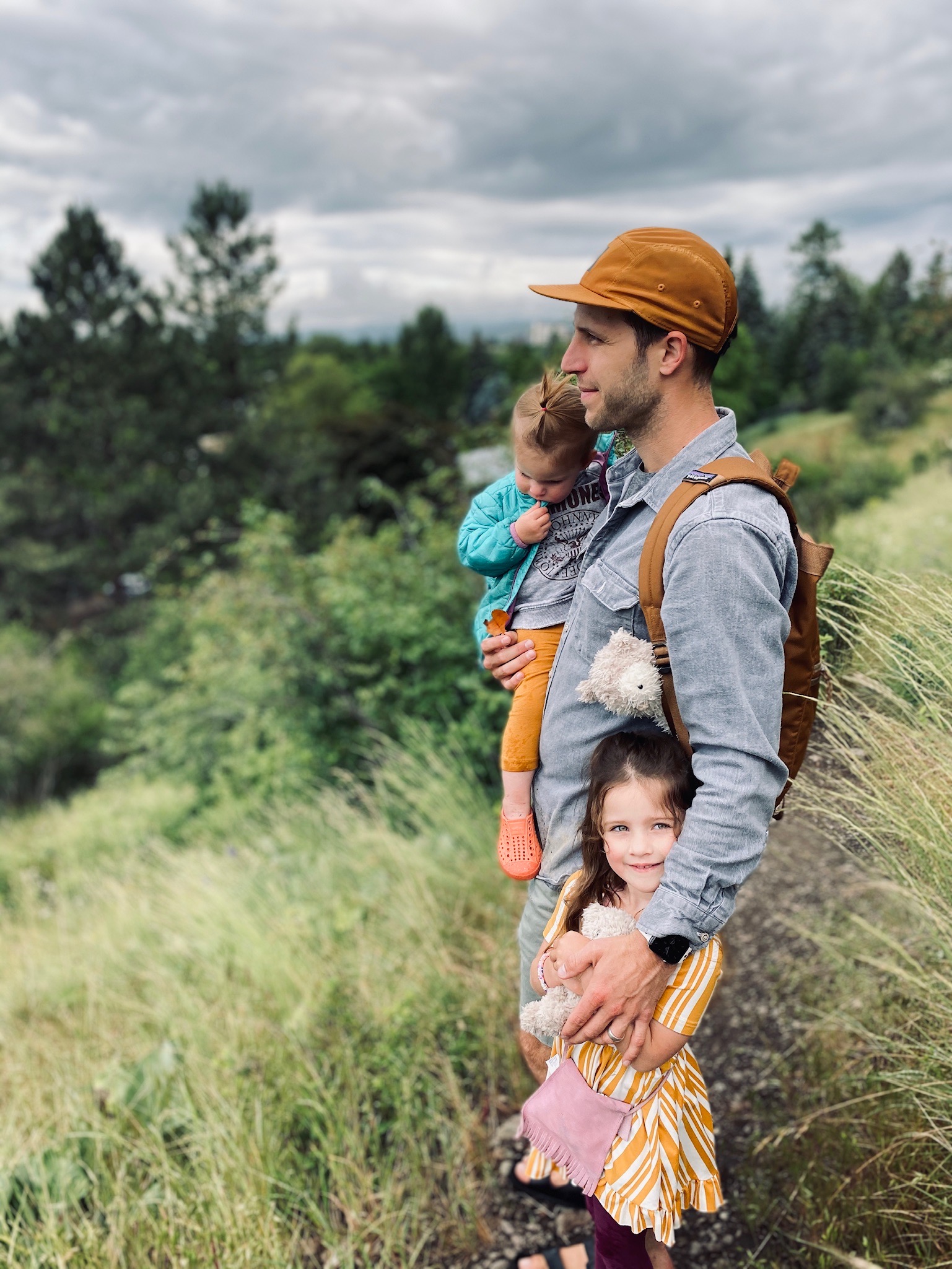 Snyder is a 2011 University of Montana graduate with a degree in finance. While at UM, he began working on a business plan to open up a fast casual restaurant. As he explored various cuisines and cultures, he fell in love with Brazil and the nation's cooking styles, using simple ingredients to make flavorful and healthy dishes. He is the founder and owner of Five on Black Brazilian restaurant with locations in Missoula, Billings, Great Falls and Bozeman. The 2011 winner of the College of Business' annual John Ruffatto Business Startup Challenge, Snyder's Five on Black is one of the UM competition's top success stories.
During his UM career, Snyder attended the Davidson Honors College. His working career has included stints in hospitality, outdoor recreation and finance. He attended the Bangkok University International School in 2008-09.
Since graduation, Snyder has stayed connected to the College of Business as a judge and advisor of the Startup challenge and sponsors its "Feasibility Award." He has been a guest speaker at the College of Business and serves as a mentor through the BlackStone LaunchPad.
He is past president and a current board member of the Missoula Downtown Association. He serves on the North Riverside and Parks planning and development committee and sponsors the Feeding Families Fund, set up through Five on Black.He is a member of the Hellgate Venture Network, a community of Missoula entrepreneurs. Snyder's spouse, Lauren (Dooley), also is a 2011 graduate of the College of Business.
Ashleen Williams, 2011 B.A. in Political Science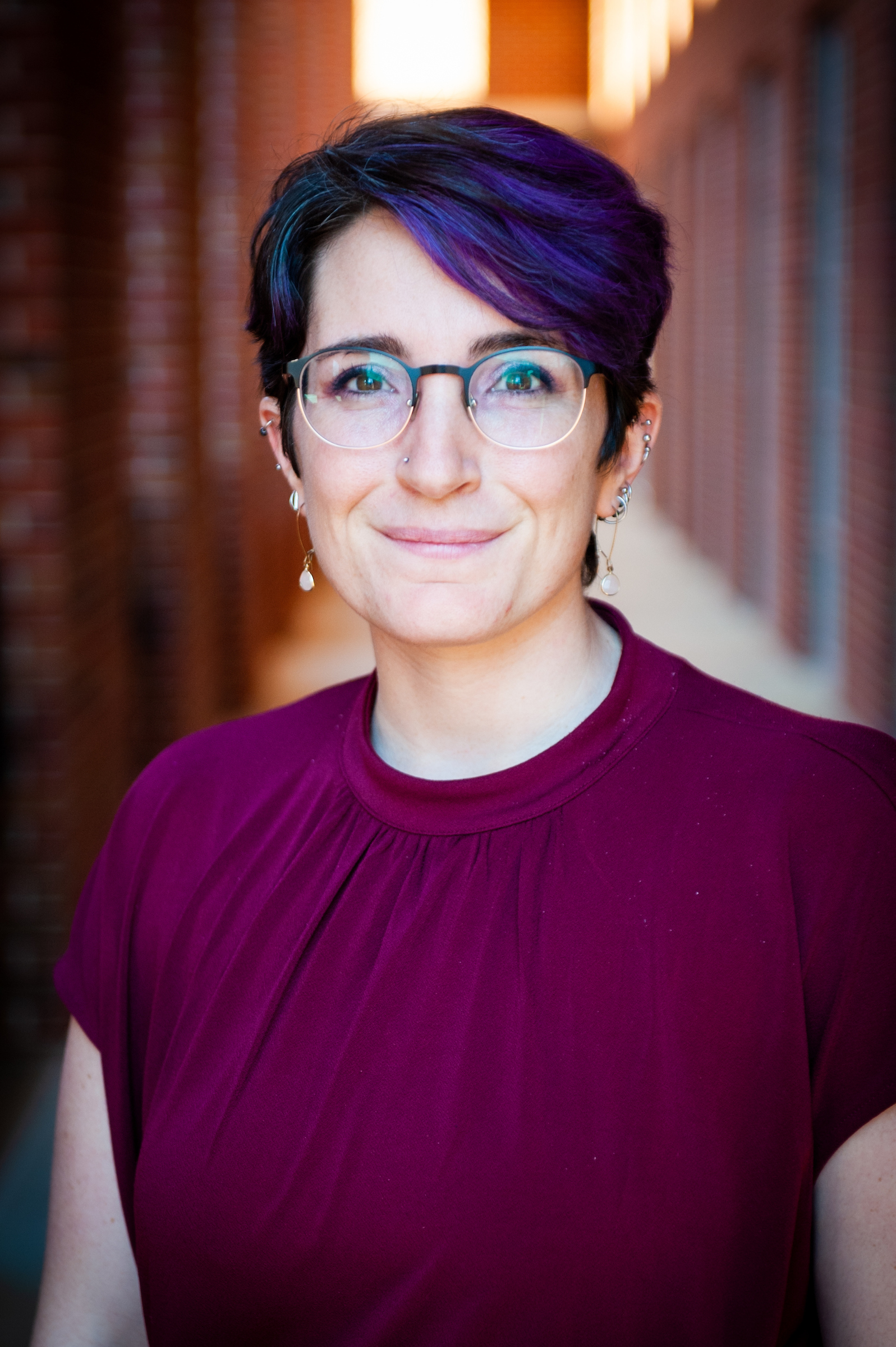 Williams is a 2011 University of Montana graduate in political science. She currently is the Senior Barksdale Fellow, working toward her doctorate in history and teaching classes at the University of Mississippi.
Williams was awarded a Fulbright scholarship to Bahrain in 2011, and a Mitchell Scholarship to Northern Ireland in 2013 to study applied peace and conflict studies. Following her time in Northern Ireland, she moved to Yemen and Qatar for Arabic language studies and work. In 2016, she moved to Oxford, Miss., to a position in the Sally McDonnell Barksdale Honors College at the University of Mississippi. Her current teaching schedule includes honors, international studies and public policy. In 2021, she received the K. Patricia Cross Future Leaders award from the Association of American Colleges and Universities for promise as a future leader of higher education, and was selected as a national Humanities Without Walls pre-doctoral fellow.
During her UM years, Williams participated in ASUM as president and senator, the Mount of Olives Arabic Language and Culture Club, College Democrats and the Alumni Association Community Lecture Series planning committee. She now is a member of the Alumni Association's Montana Emissaries (formerly House of Delegates) and is a volunteer for the Davidson Honors College.
She is one of several members of her family to have attended UM, including her mother, two uncles, grandfather and grandmother.