Griz Alum Spotlight/Podcasts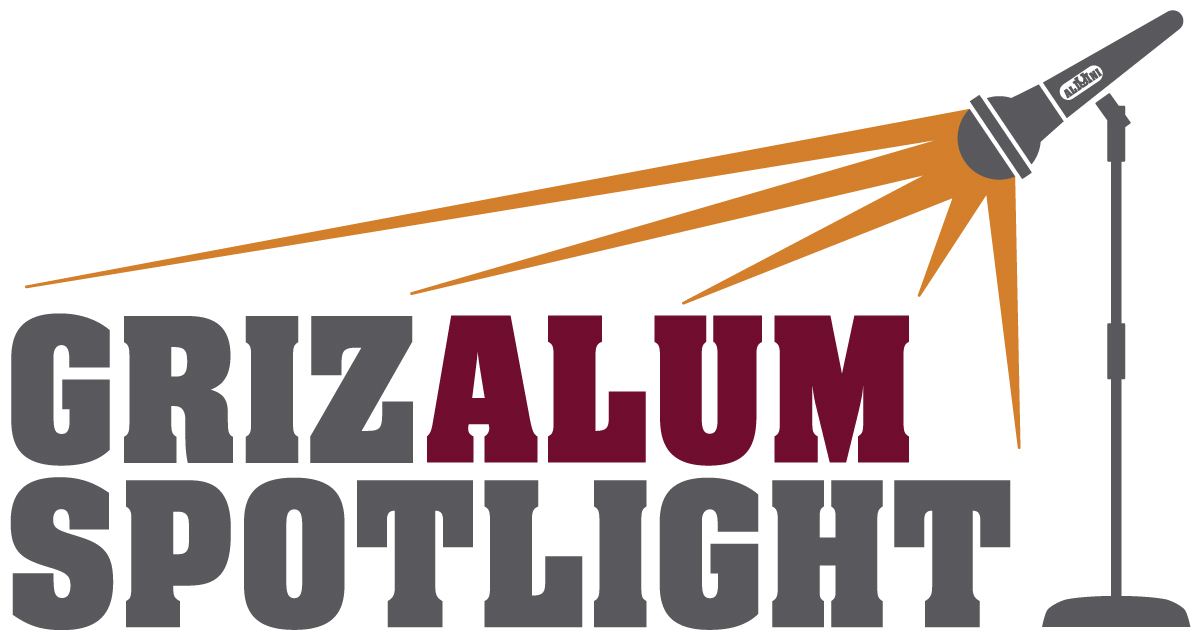 ROGER BARBER '67, J.D. '71, M.B.A. '83
Roger Barber earned three degrees at UM and worked on the historic 1972 Montana Constitution Convention. He has worked in politics, education, and university-level administration. He worked to develop a general education core, standardized nursing curriculum and course equivalency across institutions.
KATIE (CATHERINE) GROVE '73
Katie Grove has advanced women in athletic training for more than 40 years.
After earning degrees from UM in 1973 and Indiana State University in 1974, she became the first full-time female athletic trainer in Michigan. Known for promoting women into leadership roles and addressing working women's issues, she also founded the Women in Leadership Program.
LESLIE HALLIGAN '83, J.D. '86
Leslie served as an adjunct professor at UM's Alexander Blewett III School of Law, deputy Missoula County and city attorney, chair of the Board of Trustees of the State Bar of Montana, and standing master for the 4th Judicial District Court. She now is district court judge. As a member of the National Court Appointed Special Advocates' Judicial Leadership Council, Leslie oversees child abuse cases, and volunteers assisting older adults and adults with disabilities.
MIKE HALLIGAN '75, M.P.A. '77, J.D. '85
Mike earned three degrees at UM, worked in the state Legislature for 22 years, served as deputy Missoula Country Attorney, supervising attorney for the Montana Department of Justice's Child Protection Unit and the owner of a private family law practice. Since 2002, he has directed UM's Dennis and Phyllis J. Washington Foundation, a respected philanthropic advocate for children and education.
NANCY KASER-BOYD, M.A. '79, PH.D. '80
Nancy Kaser-Boyd is a recognized expert in her field of clinical psychology.
A clinical and forensic psychologist for more than 39 years, she serves as a clinical professor – the highest academic rank – at the Semel Institute for Neuroscience and Human Behavior at Gefflen/UCLA School of Medicine.
MEG OLIVER '93
A 1993 graduate of UM's School of Journalism, Meg Oliver is an award-winning CBS News correspondent with more than two decades of journalism experience. Based in New York, Oliver reports for all CBS programs and platforms, including CBSN, the 24/7 digital streaming news network. Her breaking news and continued coverage journalism has earned her several professional awards.
LYNETTE STEIN-CHANDLER, ED.D. '10 (Posthumous)
When Lynette Stein-Chandler was only 41, she died unexpectedly, leaving behind a legacy in American Indian education and Native language revitalization. A member of the Aaniiih and of Nakoda descent, Stein-Chandler, also called "Dancing Woman," founded the private K-8 White Clay Language Immersion School (part of Aaniiih Nakoda College) to revitalize and save the Indigenous native language.
Brought to you by Blackfoot Communications, a leading provider of fiber connectivity for businesses, homes, and communities across Montana and Idaho. For more information, visit GoBlackfoot.com/Connect