Missoula's Music Scene Starts at UM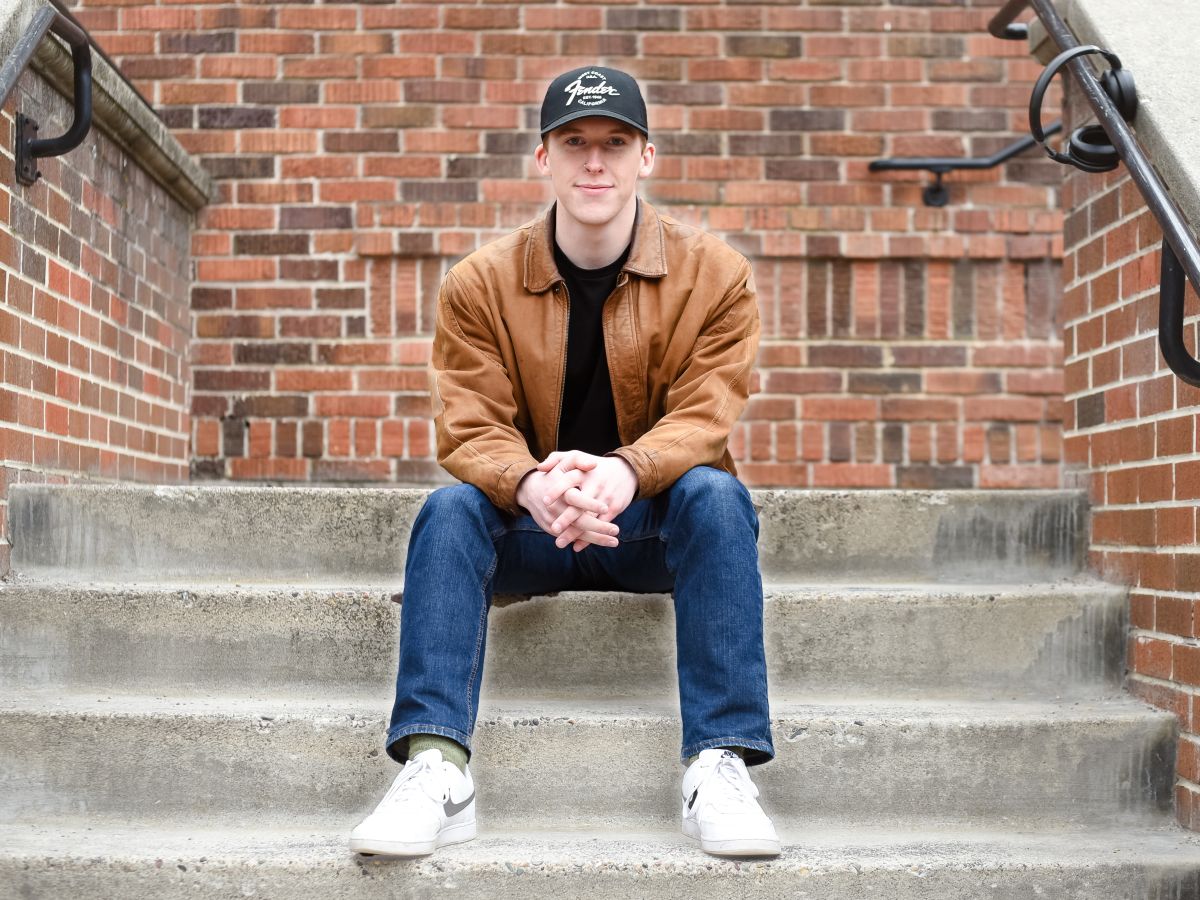 Last Fall, UM's student-run record label, Switchback records, had one member. Jack Person was the only holdover from before the pandemic, which had put a damper on the group's mission to grow Missoula's live music scene. Person is making the most of his time at UM, double-majoring in Anthropology and Management Information Systems, as well as earning the Entertainment Management Certificate, the Global Leadership Initiative Certificate and the Honor's College Certificate. Even with this already-full plate, he decided to get Switchback Records up and running again. He spent the group's last few dollars on a branded table cover, and set up at spots around campus to gather contact information from intrigued students. By the Spring Semester, the group boasted 15 regular members and had played a part in several live events around UM and Missoula. 
Switchback Records provides venues, marketing materials, studio time and more for local artists. They pay artists for  performances, while making shows free or low-cost to the public. They depend on donor support to make that happen. Switchback also curates their own Spotify playlists and publishes a Zine that serves as a guide to the Missoula music scene.
In December, alumni donors raised nearly $2,500 for Switchback. The group used the funds to put on one of their biggest shows ever, Ballroom Blitz. Now, Switchback is hoping to see more alumni attend shows and reach out if they want to get involved.
This spring, they're hosting a concert series for local musicians every Friday through June 17 on the rooftop of VRTX Fitness. Music starts at 6 p.m., and food and drinks are available through the gym's restaurant, APEX bistro.
Person wants the UM community to take advantage of the incredible musical talent right here in Missoula. And after living without live music for so long, now may be the perfect time to get to know Switchback's lineup of local artists.
You can keep up to date on Switchback's events on their Instagram page.