UM Alum's Podcast Offers Deeper Look Into Rural Communities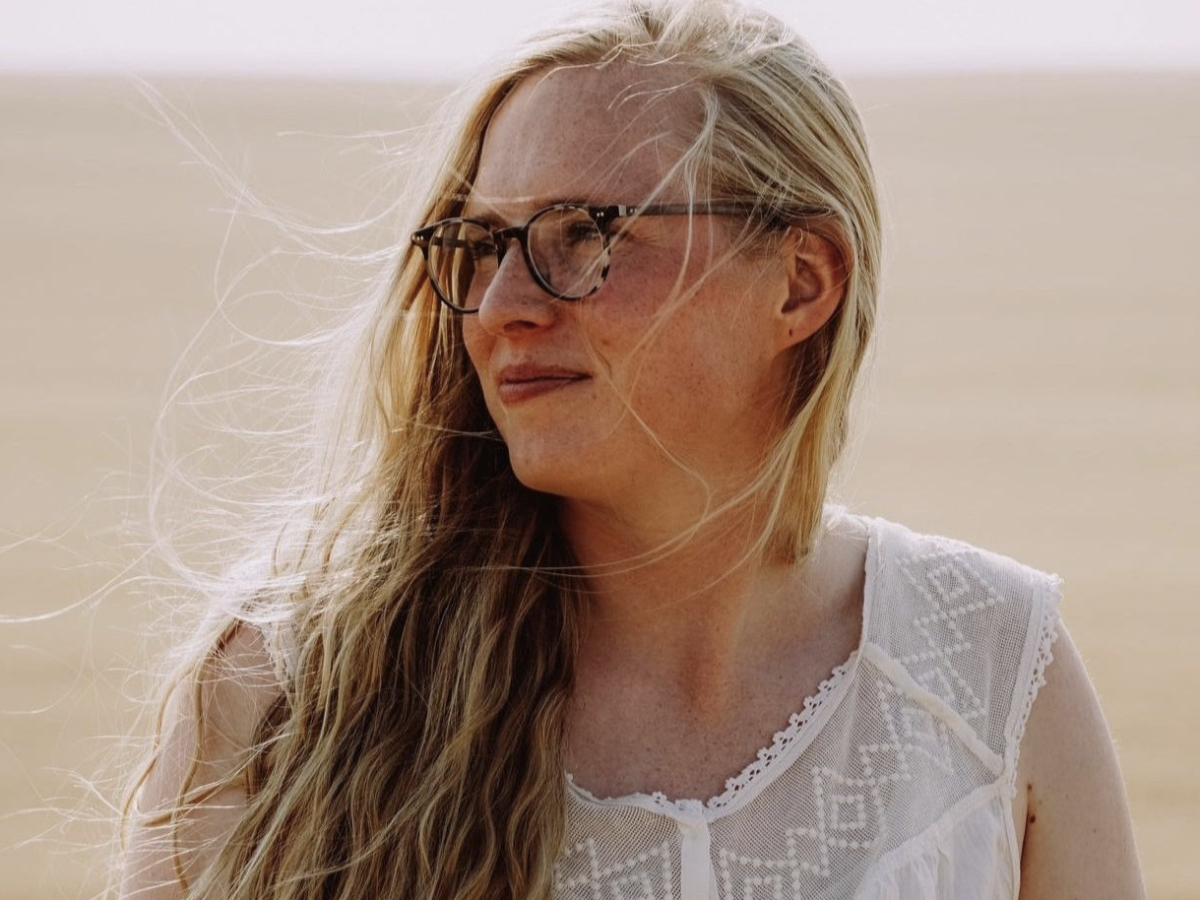 The population of Dagmar, Montana, hovers around 30 people. It's a small, unincorporated community in Sheridan County in the extreme northeast reaches of the state. Winter temperatures regularly drop to minus 30, and many kids travel 20-plus miles to school every day. It's a challenging, often unforgiving environment, but UM alum Megan Torgerson still finds a lot to appreciate about her childhood spent in Dagmar. 
"Looking back I can feel really grateful for where I grew up," Torgerson says. "I think not a lot of people get the opportunity to grow up on a farm and ranch, and as part of a family business." 
Torgerson's connection to UM started at a young age. Growing up, she often made the nine-hour drive to Missoula while her older sisters were students at UM. And each time, she knew she was heading in the right direction.
"When I was like 3 years old, as we would hit the Rocky Mountain Front and see the mountains, I would tell my mom: I'm going home!" she says.
Missoula may be in the same state as Dagmar, but for Torgerson it seemed a world away. As a Griz, she made the most of her new environment in Missoula, studying literature, creative writing and film and exploring the lush and imposing landscapes of western Montana.
After some time spent living abroad and on the East Coast, Torgerson started to question the belief that she had been missing out as a child.
"I got curious about where I grew up and also rediscovered a lot of cool things happening in eastern Montana." She began reexamining her childhood on Montana's Hi-Line, especially as rhetoric around rural America turned simplistic and one-sided during the 2016 election.
"There were a lot of negative stories, and it just felt like it was a single story," Torgerson says. "It was only one narrative that was being portrayed, and it didn't really fully represent the experience I had in a rural place."
She remembered the sense of community at social events like Branding Days and the commitment to preserving Scandinavian traditions passed down through generations.
While applying to graduate school at Seattle University, Torgerson developed the idea of telling rural stories from a more in-depth, personal perspective. She didn't know what form that would take until she enrolled in a podcasting class. The medium made sense to her: "I love audio, I'm a musician and I love listening to podcasts." 
The first season of her podcast, "Reframing Rural," focuses on Dagmar and its surrounding communities. From a local mailman/taxidermist/preacher to a high school history teacher working to incorporate indigenous perspectives, Torgerson introduces listeners to a cast of rural residents who don't fit any single mold. The podcast is garnering acclaim and support for Torgerson's mission to spotlight rural stories.  She's received grants from the Seattle Office of Arts & Culture and Humanities Montana, as well as a fellowship with Humanities Washington.
She stays busy beyond the podcast too, working as a freelance grant writer and public relations consultant, as well as assisting nonprofits with outreach and education. She still returns to her family's farm to help with harvest season. 
"Reframing Rural" is heading into its third season this year after the pandemic pushed the show's second season to a remote Q&A interview format. Torgerson looks forward to getting back into the community.
"That really excites me", she says. "Being in person with people and capturing those sounds and stories in person."
All episodes of Reframing Rural are available on Apple Podcasts, Spotify and most other podcast platforms. You can read more about Torgerson and her projects at reframingrural.org.